News
Jo finished Starlight Express in January. I think she is resting at the moment but I will post up as soon as I find out what she is in next.
Jo in Starlight Express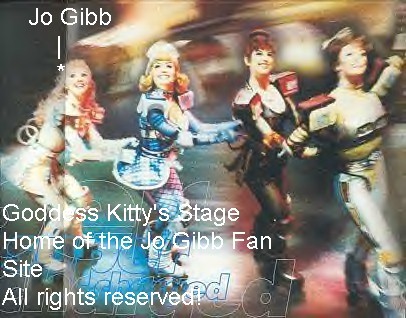 Thanx goes to http://lildancediva.topcities.com/jo_gibb_site.html and Belle for this pic.


Dubbing Disaster!
Jo Gibb and Drew Varley were not dubbed in Cats!